Welcome to the Knights of Infinity website! Here you will find many great resources available to our team mates and guests. Feel free to puruse our gallery, event planner, forums, and more!
The Guild Charter:
Please read our Guild Charter here!
Gorenaire Takes a Permanent Dirt Nap:
With our second raid added to farm status from EOK, Gorenaire is added to the every increasing wreckage the Knights of Infinity are creating across Norrath! With Droga and Gorenaire on farm status we will quickly add Tier 2 EOK raids to the mix as well. The performance on 2/17/18 was an excellent display of endurance to fight through even the most difficult situations. In the end Gorenaire proves to be no match for our hard work and drive to succeed. Well done Knights!
Knights of Infinity Break into Tiered TBM Raids:
With our first win against Vim & Vigor the Knights of Infinity have moved into tiered raids in TBM. On the third attempt of the evening Vim & Vigor became the 2nd TBM victim to the Knights Raid Team and we will soon add Lady of Life to the list. Its a complicated event but with the skill and determination shown on 3/24/17, she'll soon be on farm status as well. Awesome jobs Knights!
Knights of Infinity YouTube:
EverQuest Review by Telkiney
Please subscribe to our YouTube channel!
EverQuest Utilities:
EverQuest Maps:
Empires of Kunark Now Available: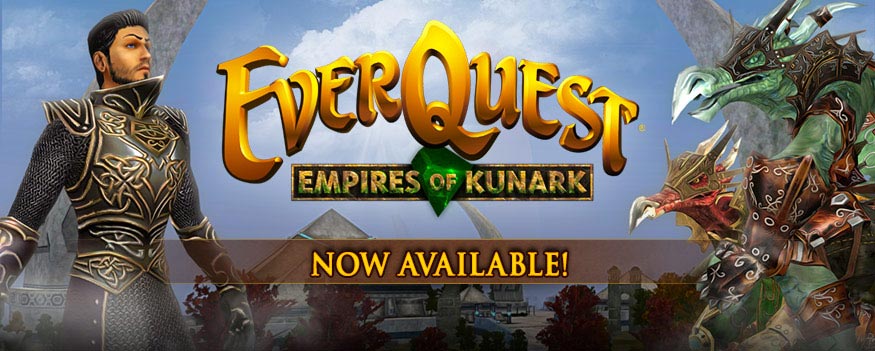 As our community grows, we will be adding many new features. If you wish to financially donate toward the operation of this website, just click the 'donate days' button on the right side of the page. You can donate a week, a month, 3 months, 6 months, or a year. Additionally, we have a donation box setup to cover our vent services. Up to you! Any help is appreciated.
Be sure to take full advantage of our event planner, the forums, and the other little bells and whistles that are on the website. Enjoy!